Newcomers Mourn Bring the Storm with Self-Titled Debut
Barcelona's own Mourn are rising.
The facts are relevant here for that reasoning. Three of the band's four members are siblings, with the ages varying from 18 to just 15 years of age for the youngest. While this must be set aside to some degree to really dig into the music without any dead weight, the quality of music in correlation with this fact makes one stop and muse a minute.
For Mourn is good.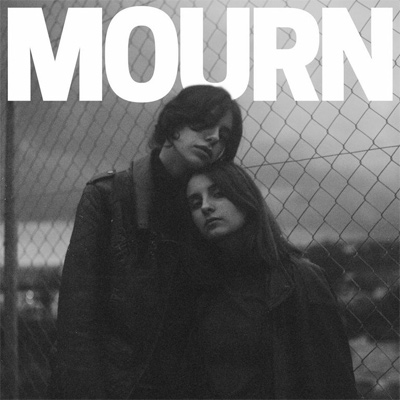 Really good.
This self-titled release is the musical equivalent of a feminist poetry reading in mid-nineties Olympia, WA and a Sylvia Plath writing. I see in it the rousting of fists to rule the air at shows, the challenging of bias against youth and gender. The way in which the instruments are handled here display an adept nature that marks those listening with awe. Live they are just as good as the recording, which should be no surprise considering that this work was recorded live over a period of two days.
The strength of this album lies in the means by which a song is constructed. The latticework of subliminally piercing bass lines and clipping guitar tone are structurally sound over the foundation of a strong drum rhythm, but the crown here is the vocals. It is no surprise that the guitars work so nicely with the all-female, always rising and almost yelling singing: the two singers are also the guitarists. While this combined with their penchant for sub two minute tracks is by no means an anomaly in the punk world where Ramones are god (just check out the album art) and Sleater-Kinney guardian angel, the combination here provides an incredible YALP, to quote Uncle Whitman, that kicks any lazy music in the pants.
The oldest members are 18. The album was recorded in two days via live tracking. The Ramones, PJ Harvey, and Sleater-Kinney are major influences. And the end result is an album that screams of woman-warriorhood and the annihilation of shitty music.
I'm in love and can only wait with baited, anticipatory breath the progression of this truly breakout musical group.
Top Tracks:
"Otitis"
"Jack"
"Boys are Cunts (Bonus Track)"
Grab the album on BestBuy or iTunes.
Please follow and like us: